Why Choose Spokane Chiropractic & Sports Injury Clinic?
At Spokane Chiropractic and Sports Injury Clinic, we work with you to create a treatment plan that improves your quality of life both in the short-term and the long-term. Whether your desire is to resume typical daily activities or to score the game-winning goal, we can work with you to meet your needs. We choose to redefine the healthcare experience so that you recognize that you no longer have to live in fear of back pain or other painful conditions. Instead, our patients see measurable results that are obtained in a truly supportive and proactive environment.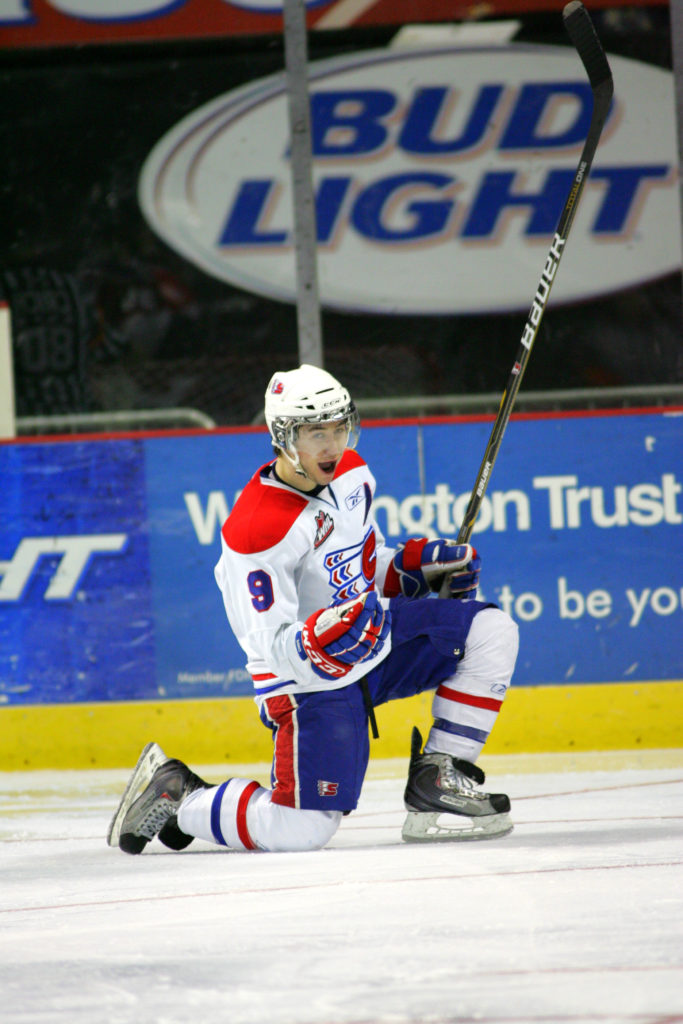 Treating Athletic Injuries the Right Way
The most common prescribed treatment for an athlete is "rest." However, at Spokane Chiropractic & Sports Injury Clinic most of our athletes that are being treated are continuing to train and compete throughout their treatment. Our goal is to heal the injury and support the function of the surrounding tissues and try to maintain a level of training and competing while the injury is healing. We only rest our athletes as a last resort, or if continuing to participate is a detriment to their long-term health. 
It is important to understand the dynamics that athletes face, and what drives them in succeeding. Implementing sport specific rehab exercises and monitoring return to play criteria are critical in the quick and effective treatment of sports injuries. Most physicians advertise they treat sports injuries, however only few have the experience of actually doing it on a consistent and ongoing basis. 
Training programs, nutrition and supplementation are always changing in sports. Working with athletic teams and programs allows us to keep up to date on the newest products and methods that athletes are using to gain a competitive edge.
All of our doctors at Spokane Chiropractic & Sports Injury Clinic pride themselves in continuing to learn new ways of treating athletes to help them heal from injury or perform at a higher level. We use a variety of techniques and protocols to achieve this goal. As a group of doctors we have post graduate education in the treatment of sports injuries and concussions and are board certified in treating those injuries. Collectively, we are trained and certified in Graston®, ART®, and Kinesio Taping® methods, we do extensive rehab and we work closely with the areas top sports medicine doctors, surgeons and therapists to stay on the top of our game. 
Don't trust your body to a place that claims they treat sports injuries. Come to Spokane Chiropractic & Sports Injury Clinic, where we have the experience and specialize in the treatment of athletes at all levels.
Dr. Mather and his staff are well known for their treatment of numerous professional, college and high school athletes from all over the region. 
Since 2001, Dr. Brian Mather has been the official chiropractor of the Spokane Chiefs Hockey Club. Over the years of working with the Spokane Chiefs, Dr. Mather has had the opportunity to see and treat many sports related injuries. The grind of almost a 100 games a season coupled with a short off-season in 2008, the year the Chiefs won the Memorial Cup, has given him a unique perspective into how athletes deal with not only injuries, but fatigue, coaches, management, agents, parents and all the many unique situations and opportunities athletes face.
Dr. Mather and his staff not only treat the Chiefs, but they have participated with 2 US National Figure Skating Championships, the medical team for USA Track & Field in this region and assist the medical staff at Whitworth University. They have provide athletic training and chiropractic services for the Spokane Wolfpack and Nightmare, Spokane's semi-pro football teams, and have experience treating some of the areas top Ironman and triathlon athletes as well as many elite runners. In addition to treating professional athletes, they also consult with many of the areas university and high school athletic departments. 
Sign up for our newsletter