At Spokane Chiropractic & Sports Injury Clinic,
there is a beginning and an
end
to our patients' care.
Spokane Chiropractic and Sports Injury Clinic offers patients both healing and hope through a comprehensive set of chiropractic and massage techniques and methods. The approach used by Dr. Brian Mather and his team is to provide our Spokane area patients with service that goes above and beyond their previous healthcare experiences.
Sign up for our newsletter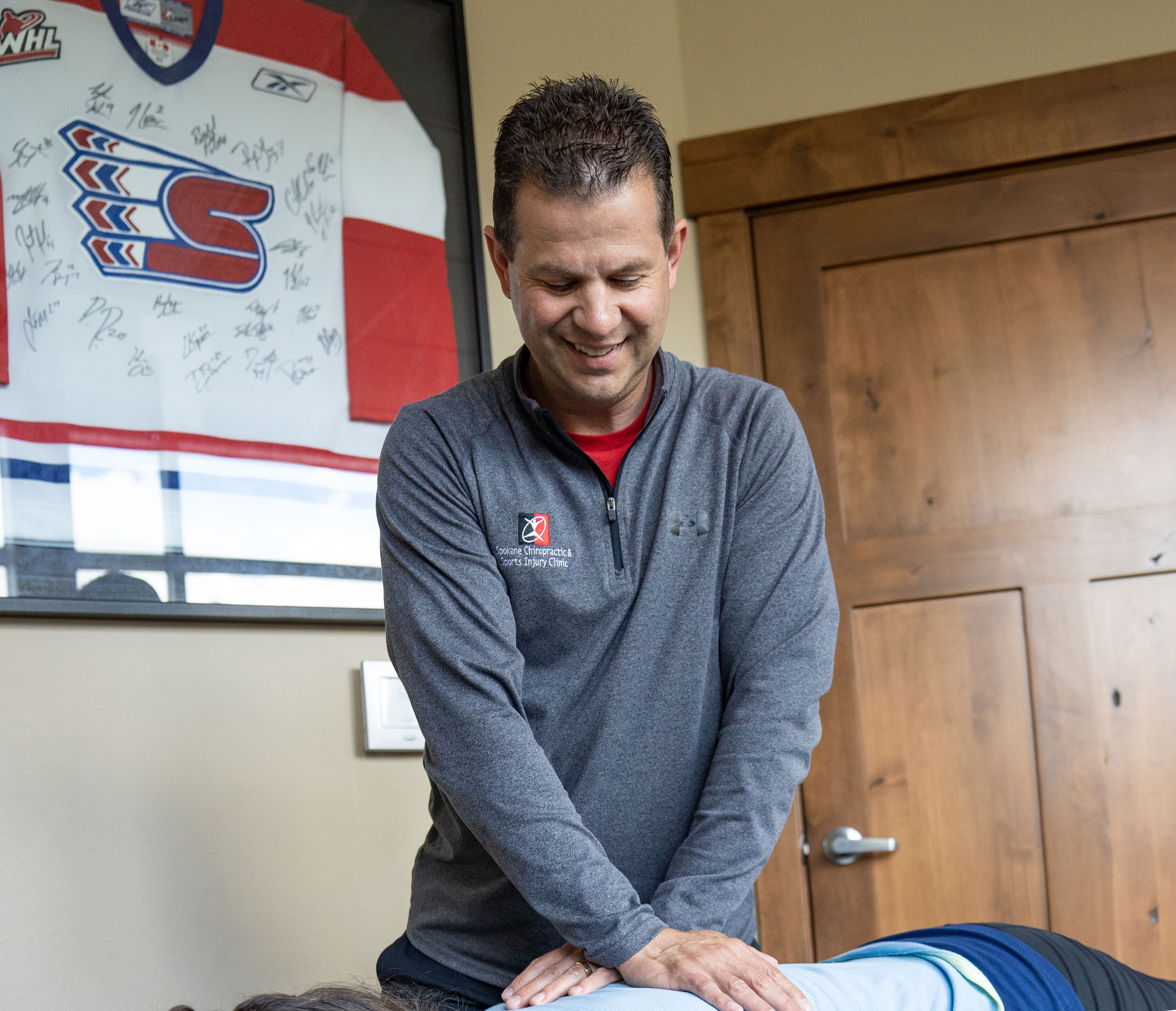 You've come to the right place.
When you are an athlete and have an injury, picking just any doctor to treat your injury can be a huge mistake.
At Spokane Chiropractic & Sports Injury Clinic, Dr. Brian Mather and his staff specialize in the treatment of athletic injuries and work with many athletes all around the region. 
Since 2001, Dr. Mather has been the official chiropractor of the Spokane Chiefs Hockey Club. He and his team of experts have also participated with 2 US National Figure Skating Championships, been the medical team for USA Track & Field, worked on many Spokane Wolfpack and Nightmare players, as well as treating many collegiate and high school athletes around the region. They also have experience treating some of the areas top Ironman and triathlon athletes and many elite runners. 
Don't trust your body to a place that claims to treat sports injuries. Come to Spokane Chiropractic & Sports Injury Clinic where they have the experience in, and specialize in, the treatment of athletes at all levels.